Glitch workers sign tech's first collective bargaining agreement
28. Mar 2021.
Prenosimo tekst sa portala The Verge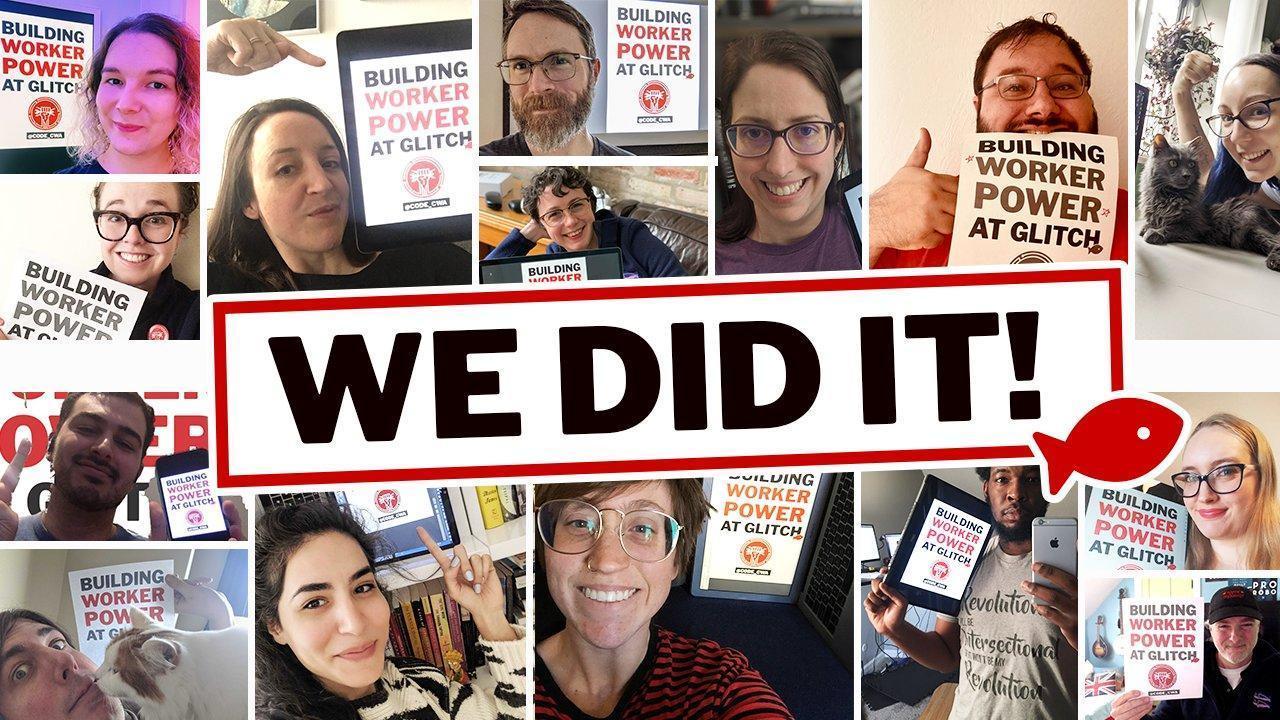 Glitch workers have signed a collective bargaining agreement with the company — a historic milestone for the tech industry. The contract, which was ratified overwhelmingly by union members, will last for 11 months. It's the first agreement signed by white collar tech workers in the United States, according to a press release from the Communications Workers of America (CWA). The contract went into effect on February 28th.
The agreement — a legal contract between the union and the company — does not include higher wages, which weren't a focus for union members. Union representatives say they might try to include these in a future contract, but for now they recognize that Glitch is a small startup operating during a pandemic with pay and benefits that are already generous.
The agreement does include significant working protections, as well as codifying the benefits that currently exist. Among other measures, the agreement ensures "just cause" protections for Glitch employees — meaning workers can only be fired or disciplined through a specific process. That's particularly important in the United States, where most employment contracts are at-will.
It also establishes recall rights for employees laid off during the pandemic, a provision specifically aimed at 18 people Glitch laid off in May. Glitch must now offer those employees their jobs back if it plans to rehire for the positions, according to the agreement. At the time, the company said it had to "significantly cut operating costs" due to the pandemic. On Twitter, CEO Anil Dash emphasized that it was an economic decision, and not one that reflected the value of the employees.
"There's a lot of fear that you can't be nimble with a union in the tech industry, but this shows there are ways to do it," says Sheridan Kates, a senior software engineer and bargaining committee representative. "We have an 11-month contract, we didn't focus on wages and benefits. We didn't want to hamstring Glitch. We wanted to see ourselves as partners with management and codify the things that are important to us as a union."
Share